Suddenly a Caregiver Resources
A guide to help you through the unexpected responsibility of becoming a family caregiver.
Downloadable Resources
As a courtesy to the readers of Suddenly a Caregiver, I am providing some of the resources used during my caregiving experience to you free of charge. You are welcome to change these resources as necessary to help you with the care of someone that you love.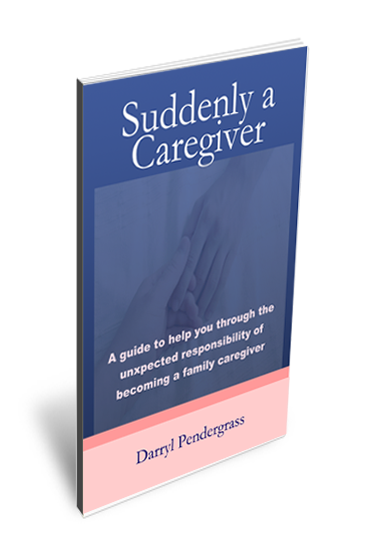 Medication List

- A sample of a medication list I used to provide organization around the dosing and frequency of medications.
Medical Information Worksheet

- A sample of a medical information sheet I maintained and kept available for medical visits and emergencies. Emergency responders look first at the refrigerator for this information, so keep an updated copy available there.
Mileage Tracking Worksheet

- A sample of a mileage tracking worksheet that I maintained for medical deduction tax pursposes.